(ENGLISH TEXT BELOW)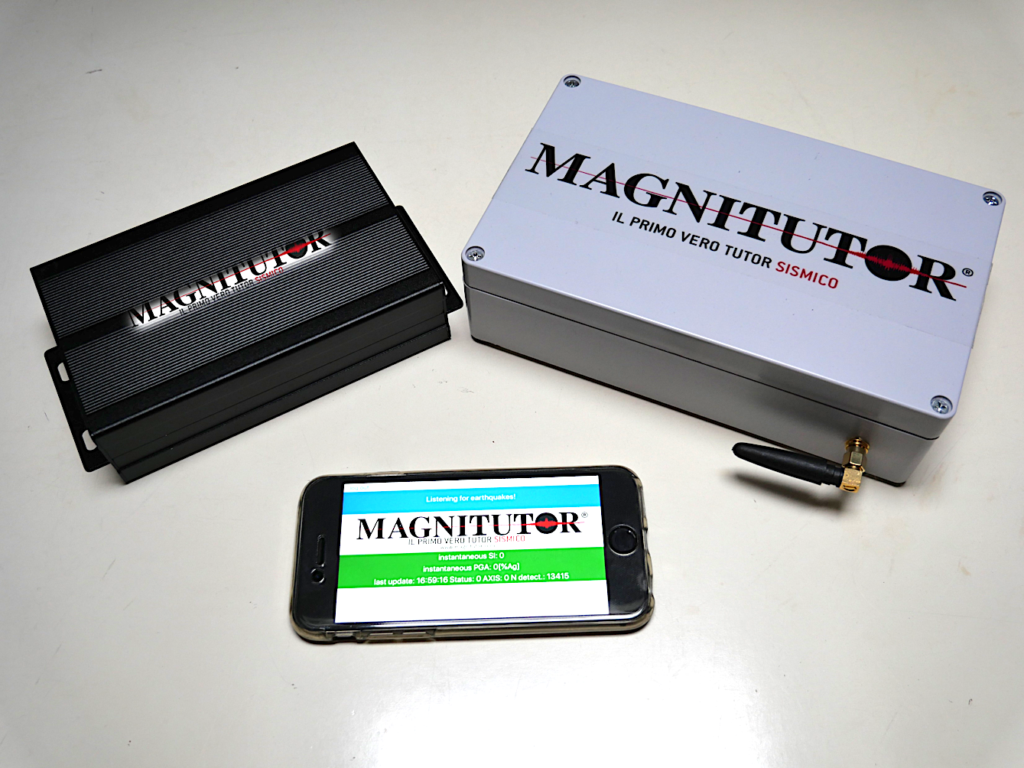 L'innovativo sistema MAGNITUTOR® è il più moderno ed efficace strumento per la gestione continua del rischio sismico, ideale per tutti coloro che sono investiti della cosiddetta "Responsabilità Decisionale".
MAGNITUTOR® è, infatti, un sistema in grado di fornire un notevole ausilio per la salvaguardia della struttura su cui è installato e dei suoi occupanti, grazie alle sue molteplici funzioni:
monitoraggio dell'attività sismica che interessa la struttura;
monitoraggio della prestazione sismica della struttura;
attivazione in tempo reale di avvisi, allarmi e comandi di qualsiasi tipo;
attivazione automatica o manuale di dispositivi di sicurezza o sistemi;
disponibilità di interfaccia ed applicativi per qualsiasi supporto digitale;
funzionalità in tecnologia "Machine Learning" attraverso il network dedicato;
registrazione e salvataggio dei dati sia in rete locale che sui server del network;
possibilità di alimentarsi, funzionare e comunicare in totale autonomia;
capacità di operare in condizioni di completo blackout;
possibilità di personalizzare le configurazioni o operare secondo requisiti specifici;
capacità di gestione e monitoraggio da remoto del sistema da parte dei tecnici.
VUOI SAPERE DI PIU' SU MAGNITUTOR®? CLICCA QUI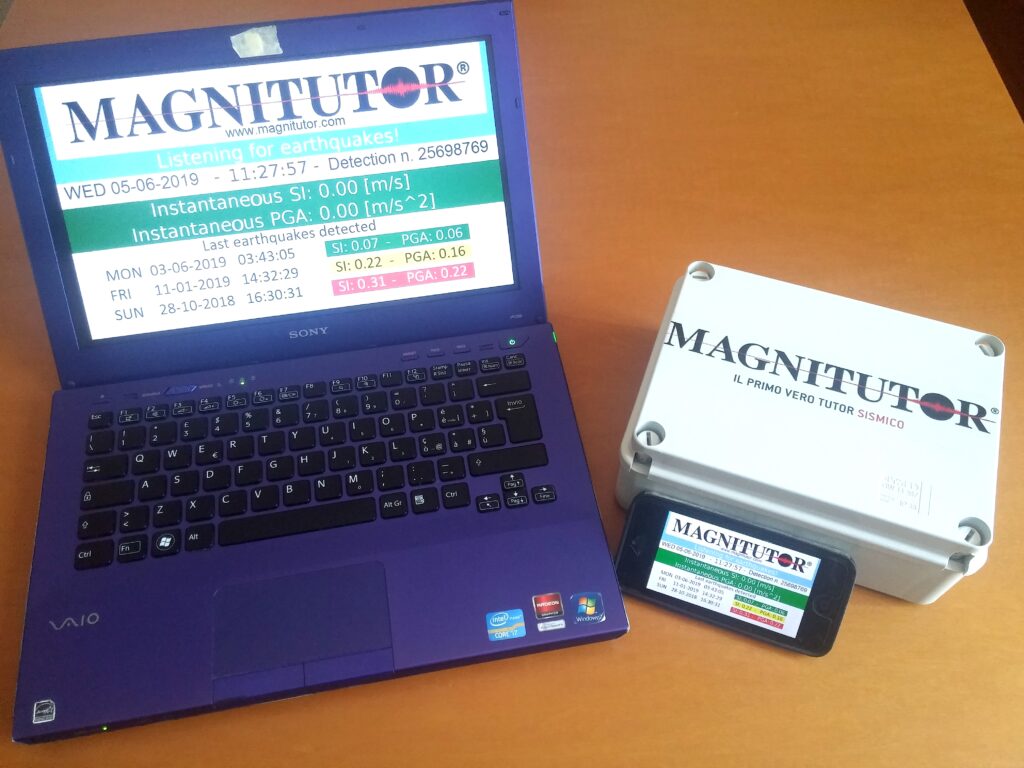 The innovative MAGNITUTOR® system is the most modern and effective tool conceived to help Accountable Managers and Post-Holders during all phases of Decision-making processes for the continuous management of seismic risk.
MAGNITUTOR® is, in fact, a system capable of providing a significant aid for the protection of the structure on which it is installed and its occupants, thanks to its multiple functions:
monitoring of seismic activity affecting the structure;
monitoring of seismic performance of the structure;
real-time activation of warnings, alarms and commands of any type and format;
automatic or manual activation of safety devices or emergency systems;
suitable interfaces and applications for any media device;
"Machine Learning" technology, operated through the dedicated network;
data recording, processing and storage, both locally and on network servers;
possibility to fully operate and communicate in case of a blackout;
possibility to customize configurations or operate according to specific requirements;
remote management and monitoring of the system by technicians.
MORE ABOUT MAGNITUTOR®? CLICK HERE
CONTACT US
MAGNITUTOR® info and quotes:
email: info@magnitutor.com
dott. Franco Ferri: (+39) 339 3743347
Massimo Capanni: (+39) 335 7624154